Introducing Corona MotorSport, the newest independently developed and published racing game on the market. Corona MotorSport offers a great combination of beautiful graphics and simulation-grade physics. Don't miss your opportunity to be part of the development process; purchase a copy, support the devs and enjoy the ride!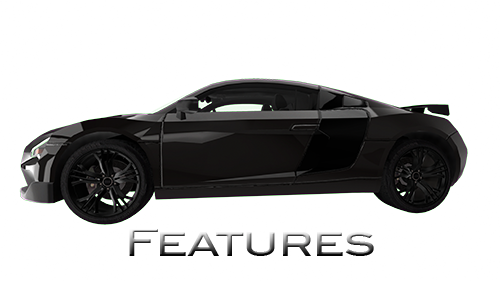 Tri-Dimensional Tires
Unlike other Unity games, which use Wheel Colliders that only detect a single point on the wheel that create an unrealistic look and feel, this algorithm recognizes the entire wheel model for beautiful suspension simulation and realistic handling.
Next-Gen Graphics
Corona MotorSport features top-of-the-line graphics with constant tweaks and improvements each update.
Screen Space Raytraced Reflections (SSRR) - Adds onto existing reflections for more realism

Dynamic Time and Weather system - Drive in rain, sun, night or day!

Image Effects - Bloom, Color Grading, Tonemapping and more come together to create a beautiful racing experience

Physically based shading

DirectX 11
Real-Time Damage Physics
Using precise mesh calculations and hinge physics, realistic damage is now possible in-game with no lag as well as detachable parts. (Tire deflation, wear and powertrain damage coming soon)
Tracks
Monza, Italy - Long track with challenging curves and a short circuit layout

Daytona, Florida - Oval circuit with road course

More coming soon
Vehicles
Serato Conquistador - powerful Italian sports car

Factory Five Mark IV Roadster - Officially licensed Factory Five Cobra replica

Factory Five Type 65 Coupe - Officially licensed Factory Five Daytona replica

Tonnere Serpent - French supercar

Chevette G1 - American Classic car

Nyzan GTX - Japanese sportscar

Doge Hellfire - American 4 door Muscle car

Trophy Truck - powerful offroad vehicle

Serato Stretto - Formula one car

Obey V10 - AWD German sportscar
System requirements
Minimum:


OS: Windows XP

Processor: Intel Core i3

Memory: 2 GB RAM

Graphics: NVIDIA, Intel HD or AMD with at least 256mb of memory

Storage: 1 GB available space

Sound Card: Any sound card

Additional Notes: Minimum recommended resolution 1280x720
Recommended:


OS: Windows 7

Processor: Intel Core i7

Memory: 6 GB RAM

Graphics: NVIDIA or AMD with at least 1GB VRAM, DirectX 12

Storage: 1 GB available space

Sound Card: Any sound card

Additional Notes: 16:9 screen resolution is preferred
Corona MotorSport
Activation: Steam key
Developer: LucasGame
Languages: English
Release Date: March 13, 2015
Publisher: LucasGame